Andalusia 2021
31 October - 7 November, 2021
Savour the tastes and sensual pleasure of ancient and modern Andalucia on a journey linking three vibrant cities, each with a very different story.
We start in the city where  Picasso was born. Malaga, an exciting cultural reference point since its recent reinvention  with a vibrant foodie scene to go with it.

We climb up into the hills of Malaga to understand this region's Premium wine and its winemakers, visiting the likes of heroic viticultor, Lauren Rosillo at Sedella and Friedric Schatz, the Swiss former flower seller, one of the champions responsible for the Sierra de Malaga's comeback in producing premium non-fortified wines.  Beyond the famous Andalusian white villages, we travel to the  southern tip of Spain where the Atlantic meets the Mediterranean to Western Europe's oldest city,  Cadiz. The gateway to the Americas when Columbus set sail and returned with new riches for the palate. We savour all its culinary heritage, fresh fish, fortified wines and everything in between. Long lunches, lazy dinners and engaging local flavour – its people and its cuisine. On to Seville for our last night Michelin star extravaganza and raise a glass to this land of contrasting cultural heritage.

Andalusia 2021
31 October - 7 November, 2021
Highlights
Malaga through the eyes of Picasso

Tapas like a local in Malaga

Lunch and tasting at Finca el Rosalejo, Summer home to the Duke and Duchess of Ahumada

Taster menu at the Casino de Cádiz

A tour of Cádiz and its seafaring legacy

Visit to Sanlucar de Barrameda

Seville behind-the-scenes tour

Michelin star dinner at Seville's Abantal restaurant

Winery visits
Victor Ordoñez, Sedella, Friedrich Schatz, Cortijo de los Aguilares, Gutiérrez Colosía, Bodegas Hidalgo la Gitana
Single Supplement $750
What's Included & Extensions
2 nights at the Palacio Solecio, Málaga

1 night at the Parador Hotel, Ronda

3 nights at Cuatro Torres Hotel, Cádiz

1 night at the Hotel Hospes Las Casas del Rey de Baeza, Seville 

Private transport by luxury coach

Tour manager

Breakfast daily; 6 lunches/ 6 dinners

Visits and activities as specified
Tour Price
(per person sharing)


$

4,500.00
Euro Price


€3670

GBP Price


£3250
These prices are for information purposes only. If you would like to pay in Euro or GBP, please email us on
info@iberianwinetours.com
If you would like to pay in full please email us at: info@iberianwinetours.com for further instructions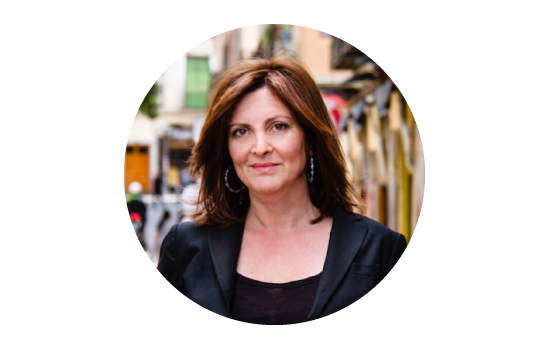 Tour Host
Joanna Wivell
Spain has always had a strong attraction for Joanna. While she was studying in Andalusia, she was drawn to flamenco and this in turn led her to explore the Spanish way of life. After working in television in the U.K., she travelled extensively for two years' in Asia and Latin America where she always sought the hidden treasures.